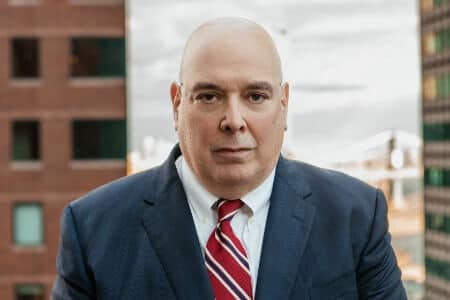 Stewart Lee Karlin is the principal attorney and founder of Stewart Lee Karlin Law Group, PC. Mr. Karlin has successfully represented thousands of individuals in New York State and Florida for over forty years. Mr. Karlin completed his Bachelor of Arts from SUNY Albany. Mr. Karlin then received his Juris Doctorate from Hofstra Law School.  Thereafter, he obtained his Master of Law  from Tulane Law School.
Recognized as an outstanding litigation lawyer by his peers, Mr. Karlin has vast litigation experience in employment, insurance, and education cases.  Mr. Karlin has handled thousands of employment cases including, sexual harassment, pregnancy discrimination, race discrimination, disability discrimination and other employment law cases. Furthermore, as an exceptional insurance attorney, Mr. Karlin has extensive experience helping clients recover the compensation to which they are entitled.
Stewart Lee Karlin works hard to obtain the best possible results for his clients and has successfully secured substantial jury damages and settlements. Mr. Karlin has extensive experience in all facets of litigation, including numerous jury and bench trials in Federal and State Courts. He has secured numerous favorable jury and non-jury verdicts and settlements on behalf of his clients, whom he zealously represents. Furthermore, Mr. Karlin has extensive experience in ERISA litigation, labor arbitration, and administrative hearings.
Selections of Mr. Karlin's high-profile cases have been featured in various media outlets such as the New York Post, Daily News, CBS, ABC, NBC, Bloomberg Law, Law 360, New York Law Journal and other prominent news outlets.
United States Supreme Court
Court of Appeals for the Second Circuit
Court of Appeals for the Eleventh Circuit
U.S. District Court for the Southern District of New York
U.S. District Court for the Eastern District of New York
U.S. District Court for the Western District of New York
U.S. District Court for the Northern District of New York
Tulane Law School-LLM Maritime Law (1982)
Hofstra Law School, Juris Doctorate (1981)
SUNY at Albany, Bachelor of Arts (1978)
State of New York (June, 1982)
State of Florida (September, 1992)
Professional Experience
Attorney Stewart Karlin specializes in ERISA law, insurance law, education law, employment law, maritime law and more – Practicing law for over 40 years – Representation on behalf of children with special needs at IEP meetings, Due Process Hearings and Appeals to Federal Court, representation of teachers and administrators through collective bargaining process, hearings and appeals, Representation of individuals with the denial of insurance claims such as Health, Disability, Auto, Homeowners, Life, Business, Commercial, Accidents, and HMO's.
PRE-ADMITTANCE EXPERIENCE
Clerk for the Honorable David Jordan, U.S. District Court, Uniondale, NY; Clerk for Cristian & Kearney, Attorneys At Law, New Orleans, LA; Clerk for the Nassau County Attorney's Office, Mineola, NY 1982-Tulane University School of Law, New Orleans, LA L.LM. Degree 1981-Hofstra University School of Law, Hempstead, NY J.D. Degree 1978-State University of New York, Albany, NY B.A. Degree in Political science
Contact Us
Have Questions? Get in Touch!
Please include as much detail as possible so that we can thoroughly review your information and get back to you as soon as possible.